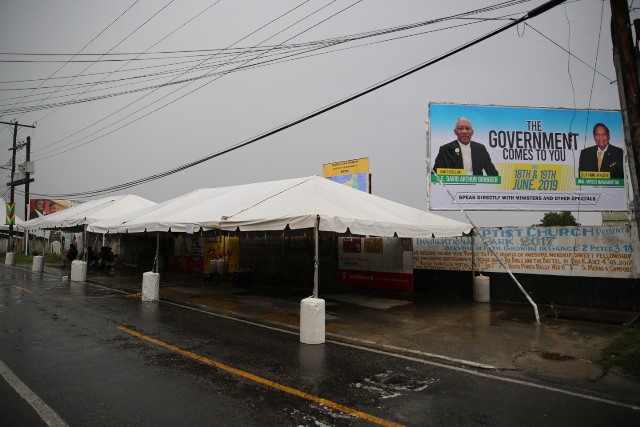 – preparations underway for government outreach
DPI, Guyana, Monday, June 17, 2019
Preparations are well underway for the "Government comes to you" outreach tomorrow in Bartica, Cuyuni-Mazaruni,Region 7.
The event commences at 11:00hrs on Tuesday, June 18, 2019 in the vicinity of the Cenotaph. Representatives from 25 ministries and government agencies will be present to assist residents with their concerns.
President David Granger and Prime Minister Moses Nagamootoo, along with ministers of government are also slated to be in attendance to engage residents of Bartica and surrounding communities and get a firsthand look at the challenges the people in the region face.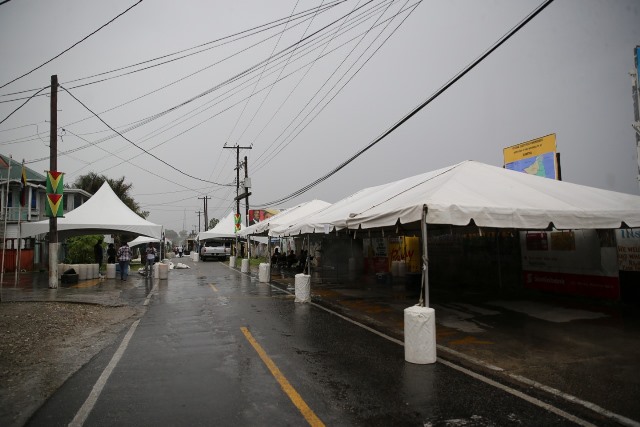 Speaking to the Department of Public Information (DPI), outreach coordinator, Stacy Fraser stated that "outside of Region Four, this is expected to be the biggest outreach."
She explained that mobilisation exercises were done to ensure citizens take advantage of the opportunity, especially those in the riverine communities.
This is the ninth time ministers and officials of the government have left their offices to bring their services to the people.
Some of the agencies and ministries expected at the outreach include the Ministries of Natural Resources, Social Protection, Public Infrastructure, Public Health, Business, Agriculture and Communities, the Ministry of the Presidency's Department of Social Cohesion, Culture, Youth and Sport, Department of Citizenship, the National Insurance Scheme, the Guyana Water Incorporated (GWI) and the Guyana Lands and Surveys Commission (GLSC), among many others.